What is RemitER?
Unlike other cash allocation systems RemitER is unique. It's not simply a software solution designed to be sold but an integrated service designed to be used. Combining document capture with intelligent workflow,payments are automatically matched to customer accounts and invoices via remittances.
Who is RemitER for?
RemitER is perfect for any business that needs to allocate payments received to the correct account and invoice quickly, efficiently and correctly. RemitER will certainly help if you are:
Struggling with time consuming, error prone and manually intensive data entry
Frustrated with the amount of time it takes to allocate payments
Increasing debtor days due to slow allocations
Missing month end deadlines for financial reporting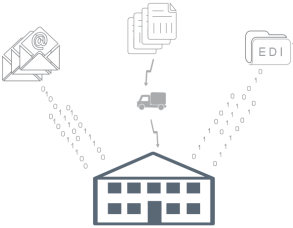 ARRIVAL
Getting the data in the right place
Remittance and cheque receipt is centralised. All remittance and cheque data is accurately scanned, captured and fed into RemitER. Cheques are banked and Invoice and Bank data is retrieved and loaded into the RemitER system.
DIAGNOSIS
Automated allocation and exception identification
Payments are automatically allocated using bank data driven workflows. Where no matches occur payments are flagged for exceptions.
TREATMENT
One-Click matching for exceptions
RemitER provides fast, user friendly 'one click' manual allocation of payments to Customer Accounts and Invoices where no remittance advice has been received. With every manual match the system learns, improving auto allocation rates.
We help businesses reduce costs and improve productivity by automating invoice processing and approval whilst at the same time reducing exception handling.